Jose Fernandez, Pitcher, Miami Marlins
By Anthony "AO" Oropeza
Media: Mixed Media / Surface: Canvas / Size: 3′ x 2′
The "Jose Fernandez – The Young Phenom" Original Art Work by AO
Another awesome art piece in the works by Kansas City's own, Sports Artist – Anthony "AO" Oropeza.  His projected date completion of the Miami Marlins pitchers' piece is late February / early March 2017.
The early and tragic death of the young Cuban-born athlete, and the devastating effect it has had on his family, team and the city of Miami hit AO in an emotional way and and that emotion inspired him to design an original piece with hopes one day to send an original size (3'x2′) canvas print to his Grandmother and family in Miami, in memory of their loved one.
The piece is still in progress.  Here are a few snapshots of AO's WIP-Work in Progress.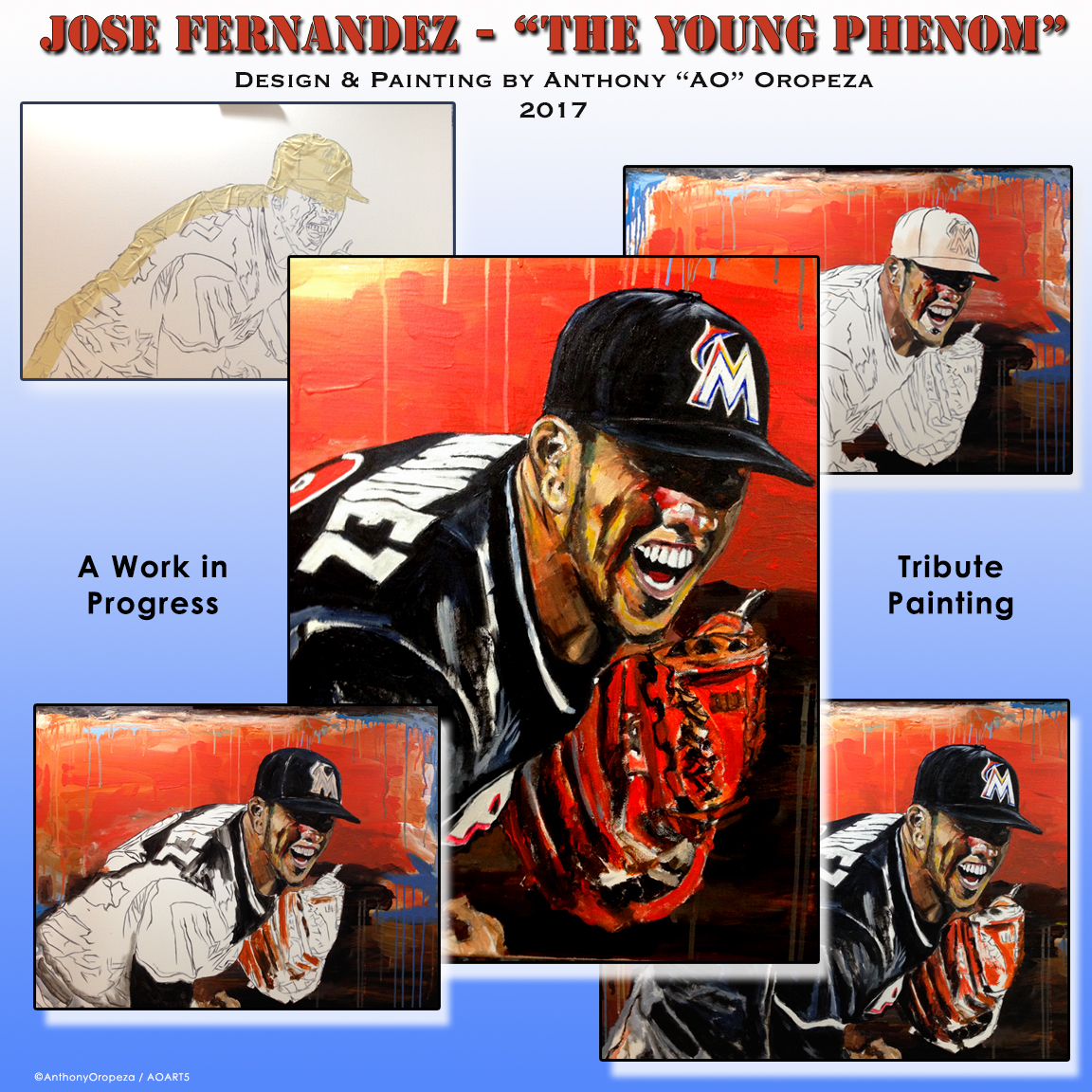 When Complete
When the piece is complete, AO plans to contact a fellow designer within the Marlins organization in hopes to get a copy of the original to the Fernandez family.
Interested In Your Own Original?
Interested in purchasing this piece or your own original of your favorite player, please contact the AOART5 Studio or leave a comment below.