CHIPPER JONES #10
By Anthony "AO" Oropeza
Media: Mixed Media
Surface: Canvas
Size: 2′ x 3 '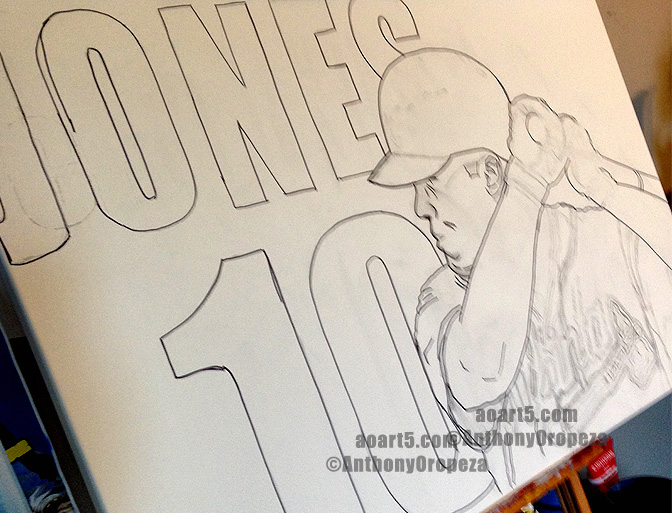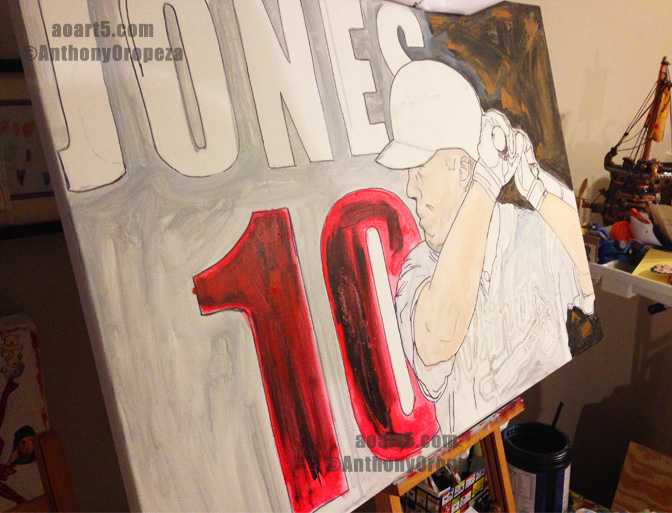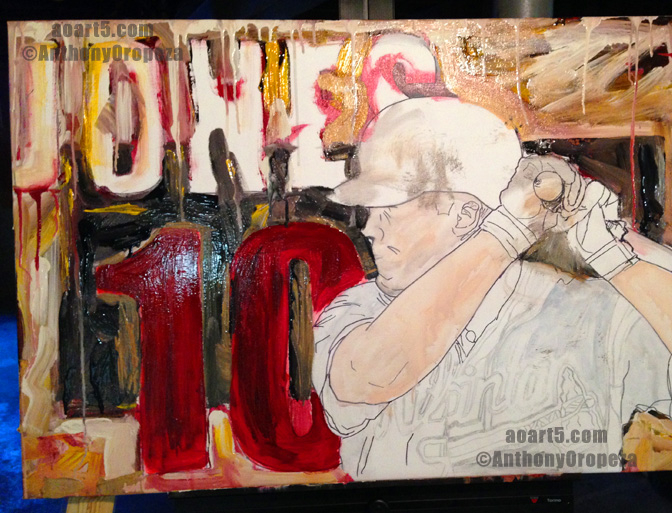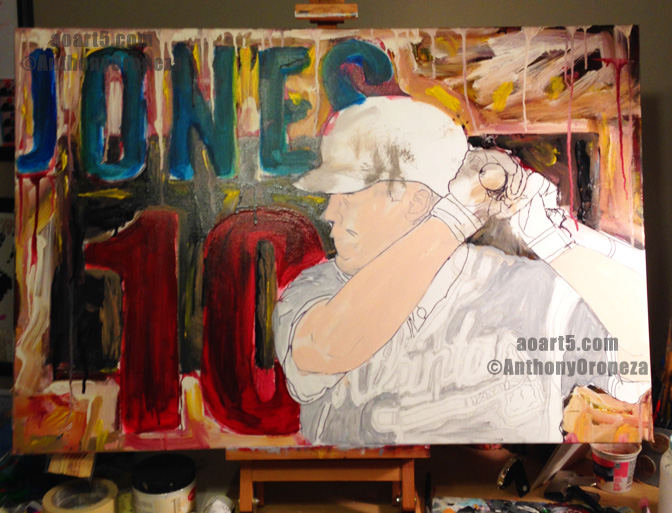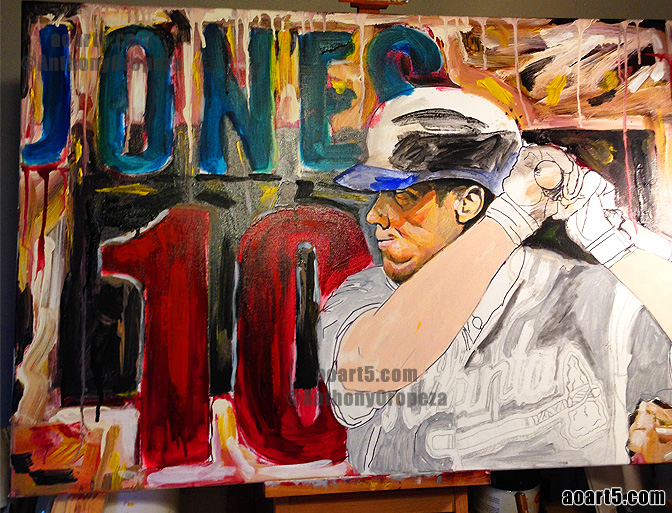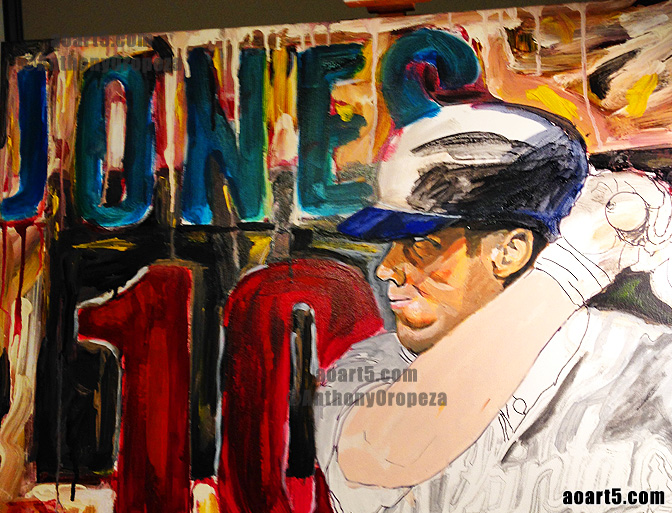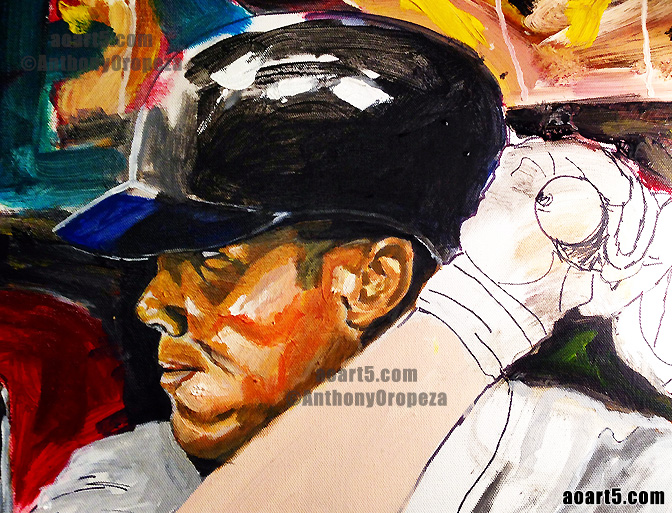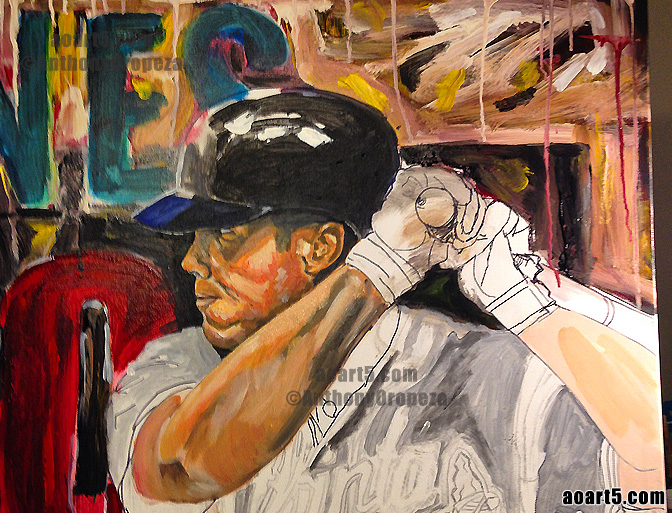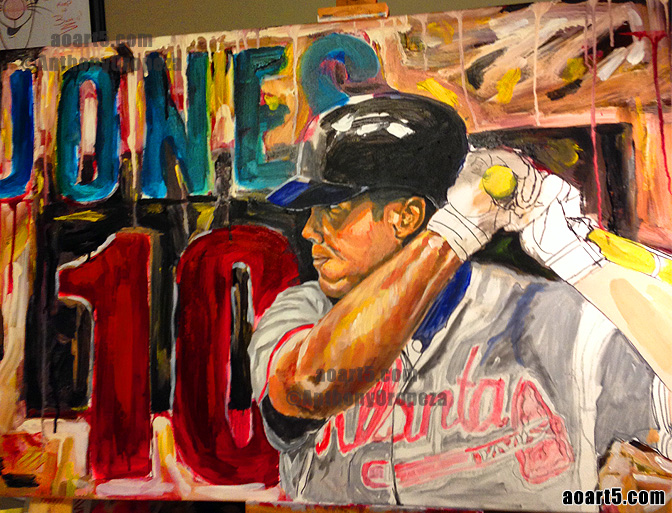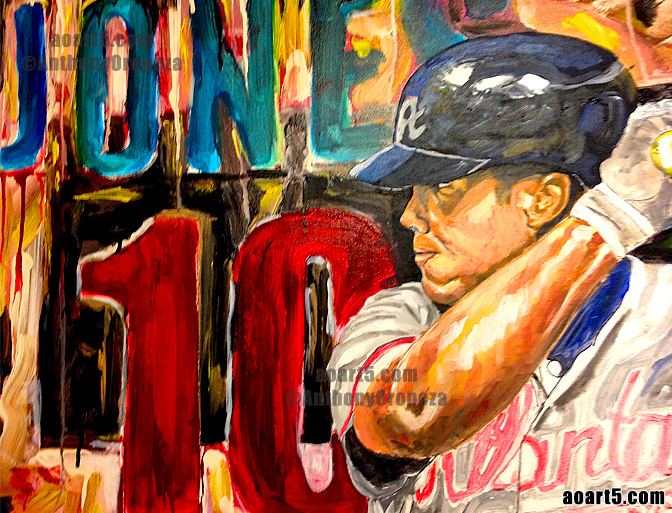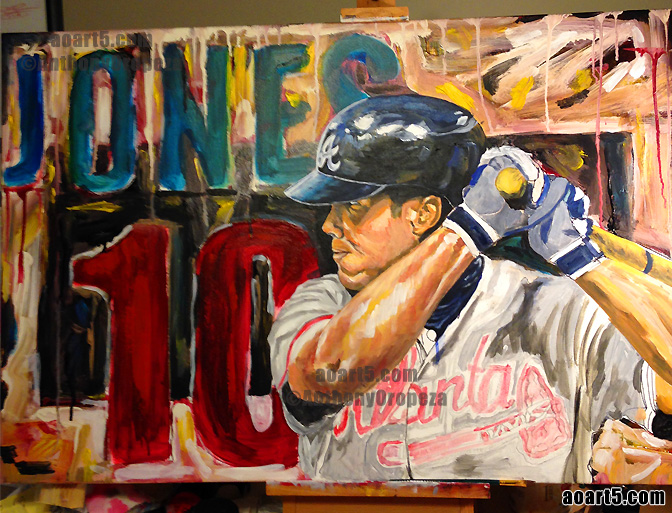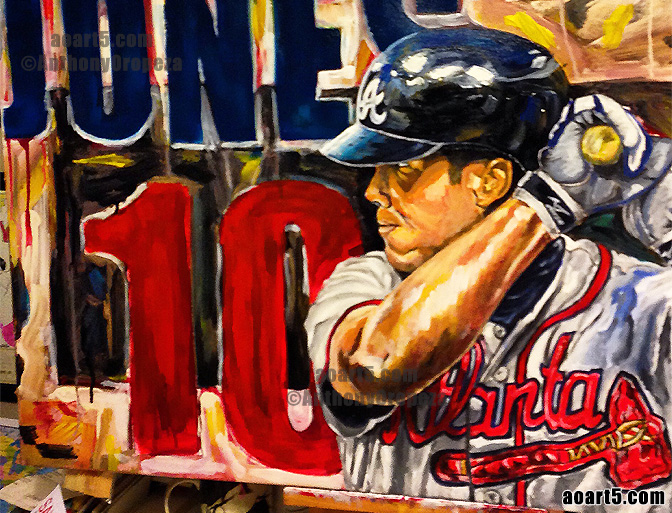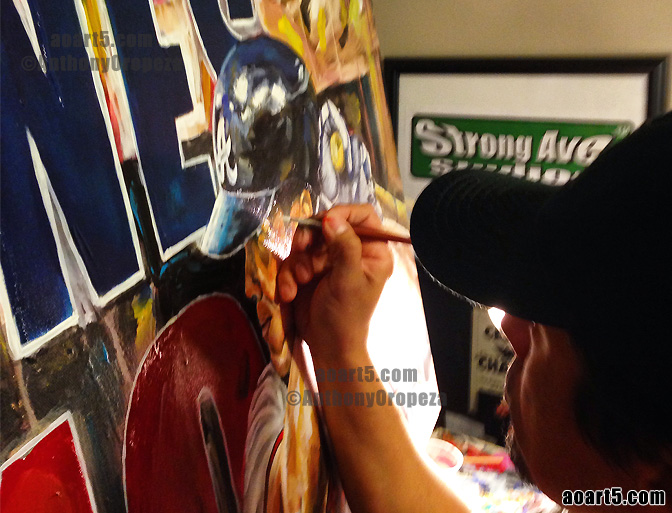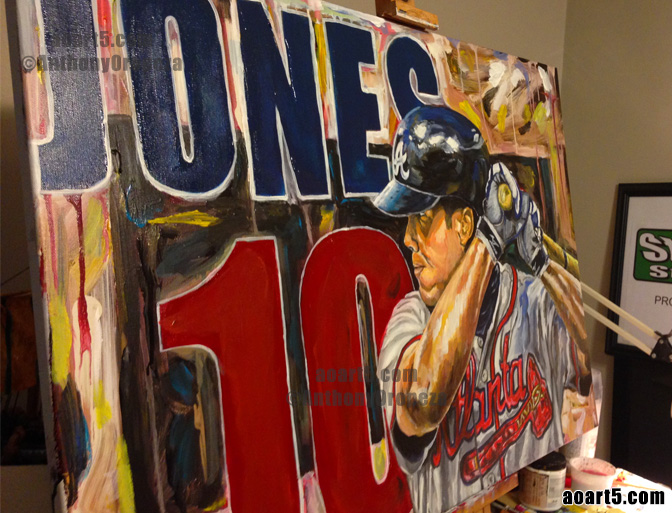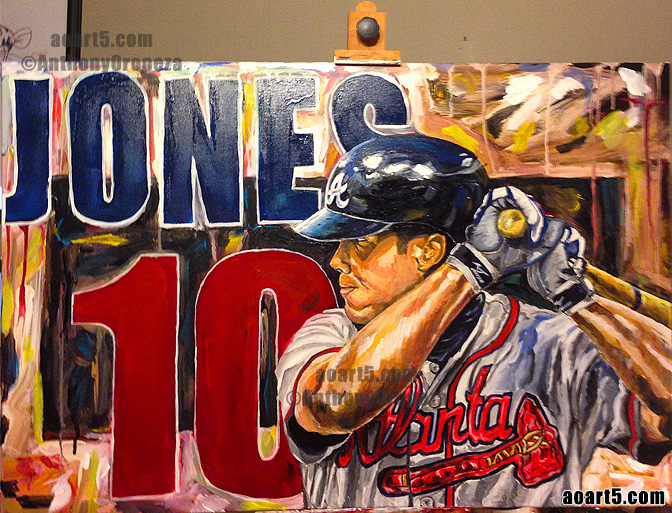 Larry Wayne "Chipper" Jones, Jr. was the 8-time All-Star third baseman who spent his entire 19-year MLB career playing for the Atlanta Braves.
AO enjoyed the years Chipper gave to MLB and his fans and he hoped to capture a bit of greatness in his latest painting of the Atlanta great.
This is AO's second Chipper painting with a different more gritty painting style than his first.  One of AO's favorite MLB players especially when Chipper took over the third base spot for the Atlanta Braves, Chipper displayed sound fundamentals on the field, superior hitting at the plate and on-the-field  class and professional.
When people talk about the great all-round MLB third basement, Chipper Jones is undoubtably in the discussion.  One of AO's top three favorite third basemen, Chippers class, professionalism and consistent high-level of play on the field made it a no-brainer for AO to want to put Chipper on canvas.
Chipper was a World Series champion in 1995, the National League MVP in 1999, 2-time Silver Slugger Award winer in 1999 & 2000, the National League batting champion in 2008 and the Atlanta Braves organization retired his #10 jersey.
If interested in purchasing the original or to request a commission of your favorite athlete, please contact the AOART5 Studio.