Live Painting
By Anthony "AO" Oropeza
Media: Acrylic / Surface: canvas / Size: 36″ x 48″
Great Art  to Help Raise Funds
Part of the AOART5 mission is "…to help our community by using our creativity, talents and hard work to assist the poor, homeless, sick, youth and uneducated in Kansas City." – and AO is glad to assist in any way possible, and his live paintings are one way.
AO, accompanied with his easel, paints and a pre-outlined subject on canvas, will make your event something to remember. AO will spend the evening working on a predetermined subject and when its all done, the event receives an AO Original for your live auction. Your guests get to see an AO original come to life.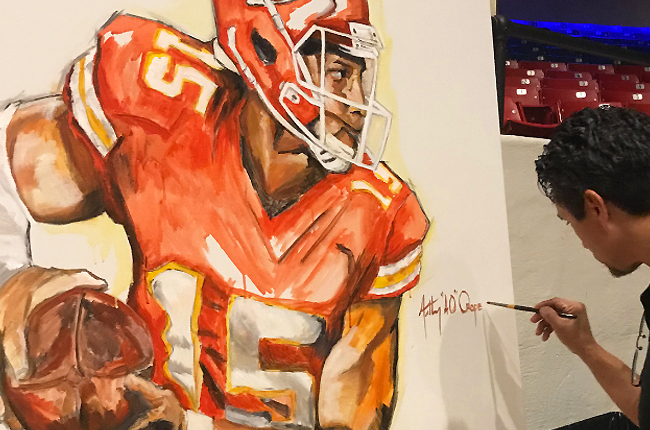 Live art and AO fans loved watching the work-in-progress and enjoyed watching an actual live painting develop in front of their very eyes.  Each paintings signed by AO and ready to go to its new owner that evening.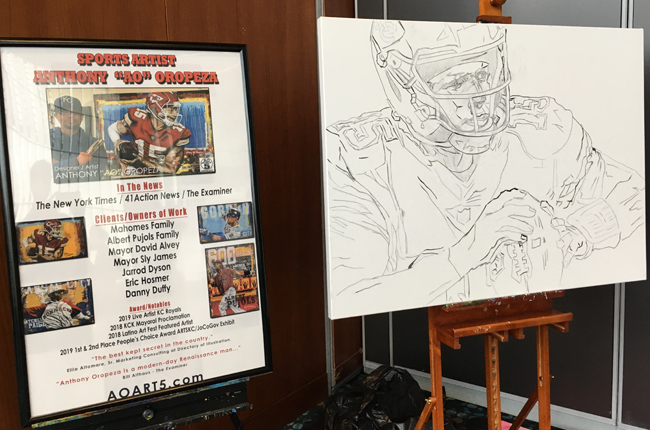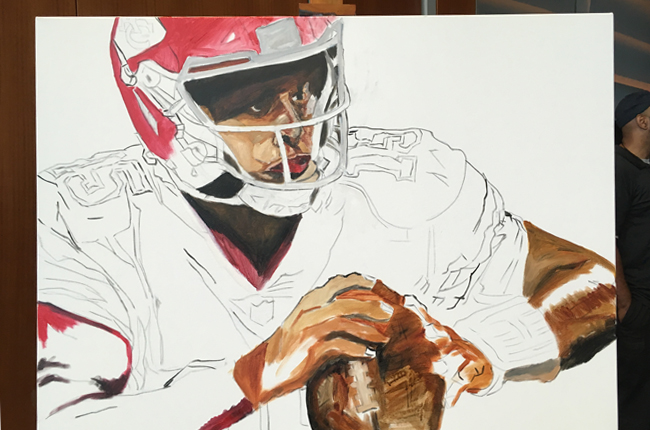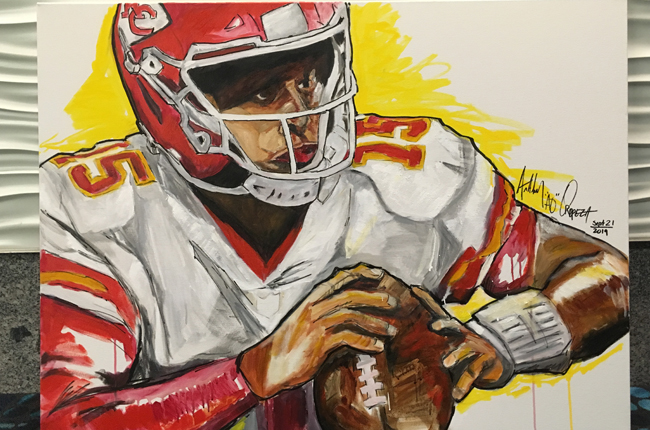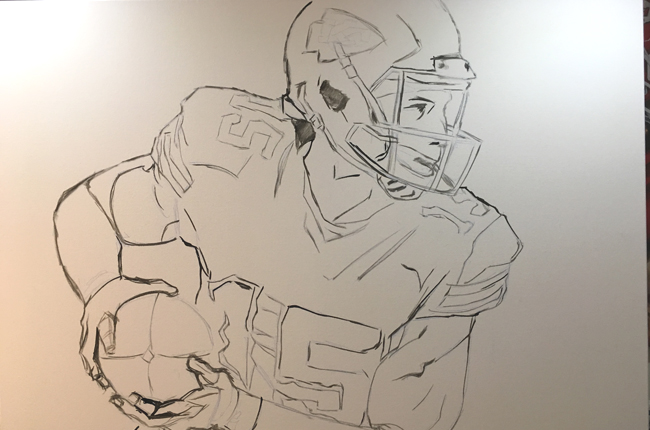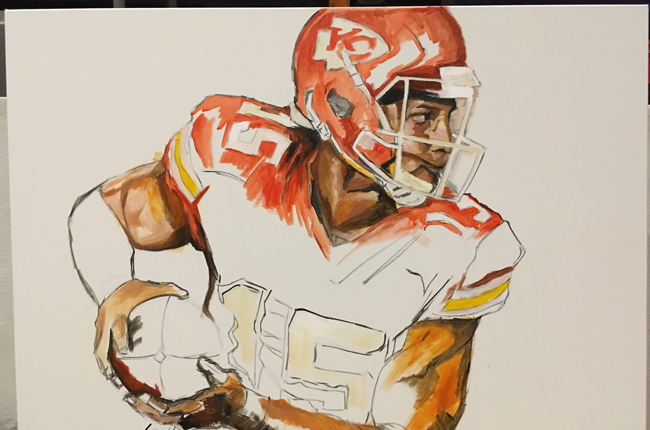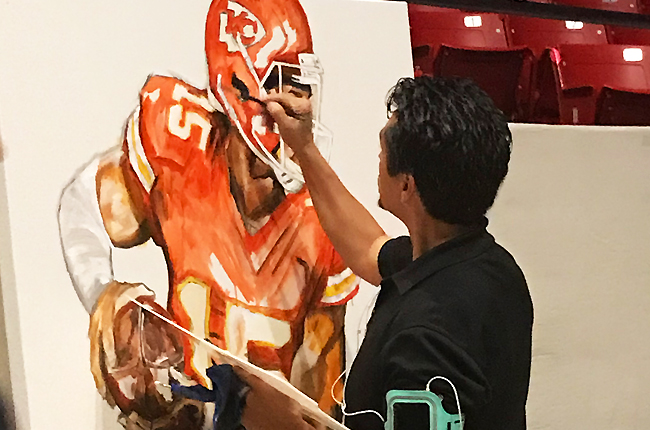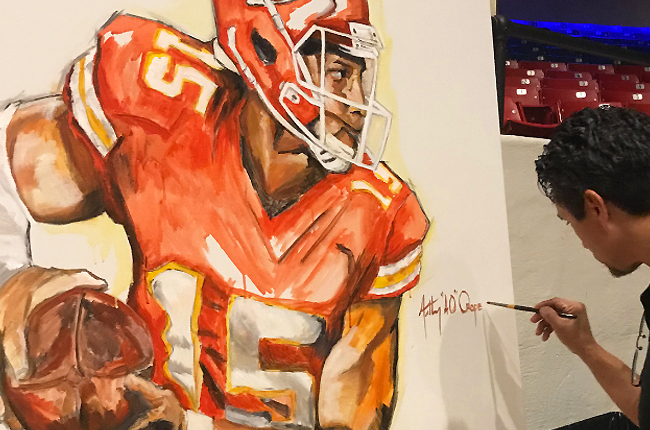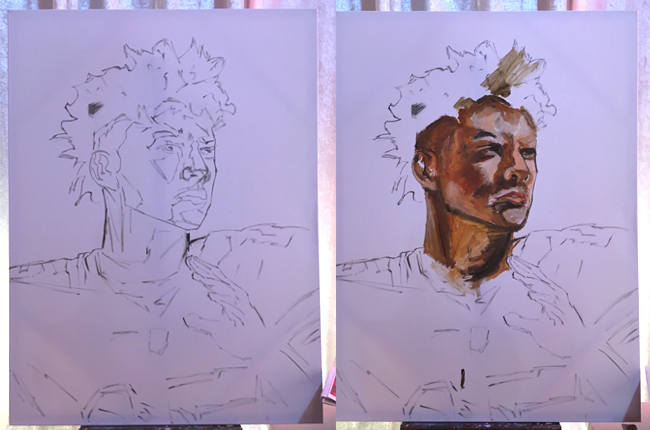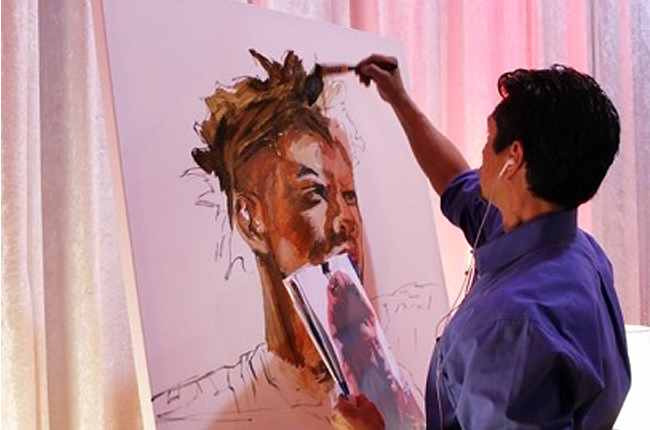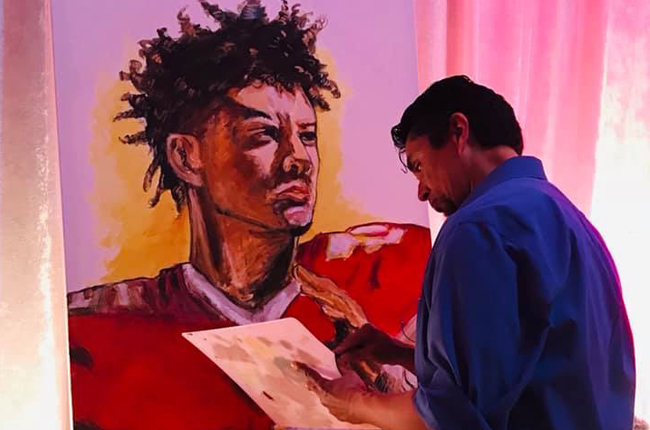 A Versatile Designer/Painter/Artist
Although it may seem that AO only paints sports pieces, don't be fooled, if you haven't seen his body of work in the past 5 years, his social media channels will open your eyes.  Yes, AO loves sports, but he will never shy away from live painting and helping friends and purposeful organizations and schools.
Any chance AO gets to help, he will.  AO's live paintings are different than his normal 1-2 month long commissions, his 3 hour pieces of work are amazing in their own unique way.
We know all will enjoy his beautiful work as much as AO enjoys creating it.  And for AO, it is, and will always be a huge honor to create work for others in conjunction with a great cause.
Learn more about AO and his desire to help his community.

Interested In Having AO at Your Event?
Interested in having AO at your event, please contact AO via the AOART5 Studio.
Interested In Your Own Original?
Interested in purchasing your own original commissioning, please contact the AOART5 Studio.